Wisdom take us to find right and wrong,
whereas attitudes take us to choose by likes and dislikes...
Facilities @ Nirman High School like

Badminton

Biology Lab

Chemistry Lab

Computer Lab

Cricket

Karrate

Library

Maths Lab

Music

Physics Lab

Tennis
Computer Lab
With Information technology making progress in leaps and bounds, we make sure that every student is able to keep abreast with the changing times. The students are guided and encouraged to be 'Tech Savvy'.
Library
The school boasts of a well stocked library with story books, reference books, encyclopedias to quench the thirst of avid young readers. The seating arrangement is so planned that every child is able to concentrate without any disturbance.
Music
It is indeed a fact that music touches our heart and soul. Students' talent is encouraged in various genres of Indian and western music, hence enabling them to participate and win various Inter School singing competitions.
About Nirman High School
Set up in 2009, Nirman's journey through all these years has been most satisfying as we have gained the trust and appreciation of thousands of students and parents alike. The school is affiliated to the Central Board of Secondary Education, New Delhi upto 12th std.
The first branch of Nirman group of school was established in 2003 at Panchvati,C.G road, one of the most posh areas of the city. It is affiliated to Gujarat State Education Board and has been awarded with ISO certifications. Since the inception of the first branch, NIRMAN has kept up to its name and is constantly striving to build up the future of its students.
Nirman School is a flourishing cauldron of excellence in imparting holistic education, high quality training, guidance and value added counselling. Nirman's vision is to become one of the top educational institution. A vision where every achievement motivates us to set the bar even higher.
The prime objective of the school is to train, guide, reward, support the virtues and responses that may be inherent but lie latent within the students who enter this temple of learning dispelling the darkness of ignorance. We here lead young minds to higher goals with a perfect synchronization of mental, physical and intellectual capabilities. Helping the children in scaling great heights by imparting quality education is what we strive for.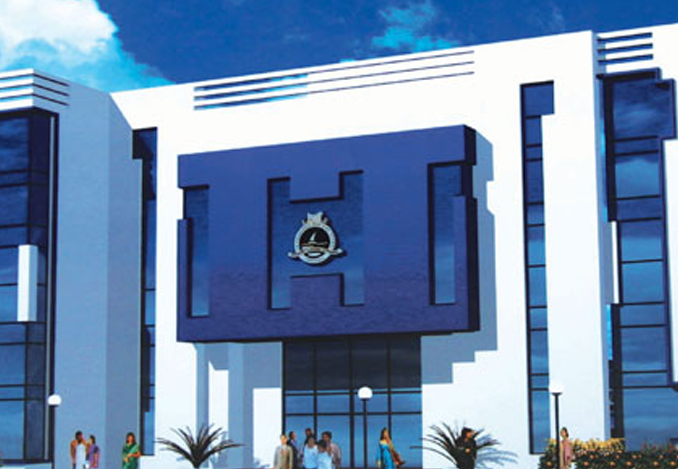 Activities @ Nirman High School
'WELLNESS' encompasses a healthy body, a sound mind and a tranquil soul. Believing in this philosophy, NIRMAN HIGH SCHOOL will be introducing a whole range of activities from the new Academic Session (2019-20).
The fun filled activities will include Aerobics, Yoga, Zumba, Meditation, regular Skipping, Jogging apart from training children in Football, Volleyball, Handball and Kho-Kho during regular school hour to instill moral values and empathy in our children, special activities for social causes will also be conducted.