We @ Nirman School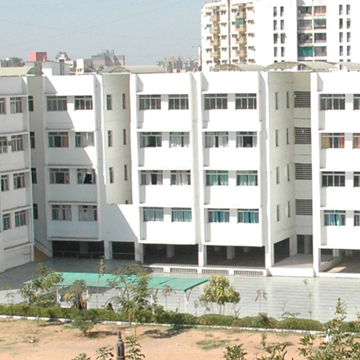 Set up in 2009, Nirman's journey through all these years has been most satisfying as we have gained the trust and appreciation of thousands of students and parents alike. The school is affiliated to the Central Board of Secondary Education, New Delhi upto 12th std.
Nirman School is a flourishing cauldron of excellence in imparting holistic education, high quality training, guidance and value added counselling. Nirman's vision is to become one of the top educational institution. A vision where every achievement motivates us to set the bar even higher.
The prime objective of the school is to train, guide, reward, support the virtues and responses that may be inherent but lie latent within the students who enter this temple of learning dispelling the darkness of ignorance. We here lead young minds to higher goals with a perfect synchronization of mental, physical and intellectual capabilities. Helping the children in scaling great heights by imparting quality education is what we strive for.
We owe our success to our Managing Trustee, Dr. Ashish Desai. He is the pillar of strength and the guiding light. He has a dynamic personality and is totally dedicated to the cause of education.
Aim
To nurture each child and prepare them to take on the world with confidence by confronting and overcoming all hurdles.
Vision
Imparting holistic education which showcases the talent inherent in the Nirman School students.
Mission
To achieve excellence in education through a sound vision, innovation and professionalism in our various endeavors.
---
Nirman Foundation Charitable Trust
The Nirman High School has been founded by the Nirman Foundation Charitable Trust, who have over 30 years of experience in the management of educational institutions. Along with Nirman School Vastrapur and Panchwati the trust is also responsible for the success of the Olive Green International Schools at Ranchhodpura, Gulbai Tekra and Thaltej(Ahmedabad) which are affiliated to the IB School Geneva, Switzerland.